Odyssey of the Mind State Tournament Presented by Odyssey of the Mind
Odyssey of the Mind State Tournament
Your HSGP team took first place in their division in the Regional Tournament! Now they go on to State, where last year they took 2nd place, qualifying for World Finals!
The State Tournament will be held in Tucson, at Canyon Del Oro High School. We don\'t have the time that the team will meet and compete yet. Watch this space for updated info as I receive it.
You are welcome to go to Tucson and cheer your team on!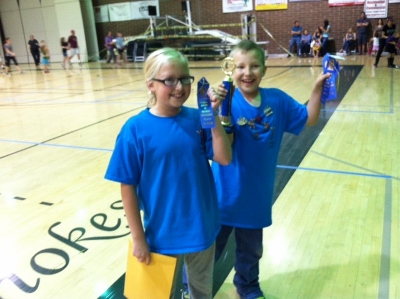 April 5th, 2014 8:30 AM through 10:30 AM