Believe it or not, we've been celebrating winter solstice for 20 years!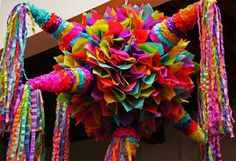 HSGP is excited to invite you, your family, and your friends to attend our 20th Annual Solstice Party! Each year, we Humanists gather on or about the longest night to celebrate and reflect upon the previous year and to plan for the years ahead.

The Solstice Celebration is traditionally our biggest fundraiser of the year. This is when we raise the money to be able to make our annual contribution to Secular Coalition for Arizona. And, of course, to make a big dent in the costs of the ongoing support of our cherished Humanist Community Center, including the hiring of our very first Executive Director!
Click on the Register Now button on top or bottom of page!

Come prepared to buy lots of raffle tickets for some awesome prizes, and maybe you can win a silent auction or two. If you take a fancy to any of the unique table centerpieces, they are available for an affordable price. And don't forget our tag board!

This year our theme is La Posada, which means Shelter. The Mexican tradition of La Posada enacts a story of an immigrant family seeking shelter - and being turned away again and again. Finally they are welcomed into a loving and generous home, where everyone celebrates with warmth, food, drink, music, camaraderie and the traditional star-shaped pinata. The Humanist Community Center is our shelter and we are here to welcome all who crave La Posada.

Join us as we honor all the wonderful members who make HSGP the vibrant, one-of-a-kind community that it is! This is your opportunity to show off your culinary skills, enjoy dinner with your Humanist friends, and support HSGP. Bring your Little Humanists - we will have activities for them as well!

There will be a variety of delicious tamales (veg and meaty), the traditional Mexican holiday food. We will also provide water, tea, coffee, milk, lemonade, and soft drinks. BYOB - we have plenty of glasses!

Here is what we need from you:

Bring something delicious to share: appetizers, main dishes, side dishes, and/or desserts. We encourage all types of food - not only Mexican. Treat us with your favorites! **Please let us know what you plan to bring in the comments section at the bottom of the Meetup page. Click the Meetup button below this posting.**

Donate items of value suitable for Raffle prizes. If you have something of higher value, we may include it in a silent auction.
**Need to take a raffle or auction donation to the Humanist Center? The Center will be open everyday for at least 2 hours from now until the Solstice Celebration! Click the Meetup button at the bottom of this page to go to the Meetup event, then scroll down to the Comments section at the very bottom.**

Volunteer to help – click the Sign-Up Genius button at the bottom of this page to choose your volunteer slot(s).

Come prepared to meet new friends, have fun and experience what makes our HSGP Community the best community in the country!

Tickets:
Adults $25 - 5 raffle tickets included
Sponsored adult tickets available - 5 raffle tickets included 
Students over 12 $15 - 5 raffle tickets included
Children 12 and under FREE
Get your tickets at the door - or - Register Online!
Click on the Register Now button at top or bottom of page!
When
December 15th, 2018 5:00 PM through 9:00 PM
Location
627 W RIO SALADO PKWY




MESA

,

AZ

85201-4009




United States
Event Fee(s)
| | |
| --- | --- |
| Adult General Admission (+ 5 Raffle tickets) | $ 25.00 |
| Student Admission (+ 5 Raffle tickets) | $ 15.00 |
| Sponsor an Adult and gift 5 raffle tickets | $ 25.00 |
| Donation to HSGP | |
| $25 Donation | $ 25.00 |
| $50 Donation | $ 50.00 |
| $100 Donation | $ 100.00 |
| Children 12 and under | $ 0.00 |