Each meeting will consist of guided discussions centered on one video from the Crash Course YouTube Channel, Philosophy playlist.
At this meeting we will be discussing video # 14, Anti-Vaxxers, Conspiracy Theories and Epistemic Responsibility.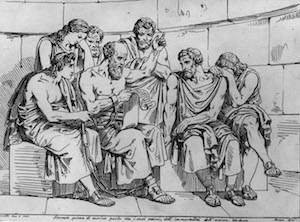 The videos are short introductions to the topic and the playlist can be viewed here.
BYOB
Event leader Alex Zygmunt alex.zygmunt@hsgp.org
September 3rd, 2017 6:00 PM through 9:00 PM
ONLINE
https://zoom.us/j/4899985051
AZ
United States