Eddie Tabash of the Center for Inquiry will present a discussion of the rise of the religious right and the impact on public policy. Note change in start time to 11:00 AM.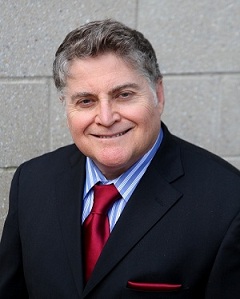 *****NOTE: THIS EVENT WILL BEGIN AN HOUR LATER THAN NORMAL*****
This presentation will describe how the election has brought the religious right back to full power and how religious fundamentalists seek to infuse religious doctrines into laws that are supposed to govern a pluralistic society.
Eddie Tabash is a constitutional lawyer in the Los Angeles area. He chairs the board of directors of the Center for Inquiry. His father was an orthodox rabbi from Lithuania. His mother was an Auschwitz survivor from Hungary. After decades of personal religious and spiritual reflection and seeking, he became an atheist.
However, in his legal work, Eddie Tabash is devoted to securing full equality for everyone, regardless of viewpoint on matters of religion. He also works closely with believers and nonbelievers of all types in his role as chair of the legal committee of Americans United for Separation of Church and State.
*****NOTE: THIS EVENT WILL BEGIN AN HOUR LATER THAN NORMAL*****
The meeting is free and open to the public. Doors open at 10:00 am for socializing with an optional continental breakfast available for a $5 donation or coffee for $1. The meeting begins at 11:00 am.
A Children's Program is available during the Speaker Meeting. Please see the HSGP Meetup for the Children's Program at this meeting for more information and to RSVP with the number of children attending.
Please consider volunteering to help make this event possible. Click on the SignUp Genius button below for a list of volunteer opportunities.
Need Accessibility Options? Send an email to president@hsgp.org with Accessibility Options in the subject line and let us know about your needs.
May 21st, 2017 11:00 AM through 12:00 PM
627 W RIO SALADO PKWY




MESA

,

AZ

85201-4009




United States