Lemonade and Bake Sale - fundraiser for our Odyssey of the Mind Champions going to 2015 World Finals Presented by Children's Program - Fundraiser
Our stand will open at 9:00 AM to offer delicious home-made lemonade (made from home-grown lemons) and home-made cookies for donations to help cover travel and room-and-board costs for our Odyssey of the Mind Team! We will remain open before, during, and after the Sunday Speaker meeting.
East Valley Cre8tive Kids! - the only Humanist OotM team in the world! We placed 1st in the AZ Regional, and 2nd in the AZ State Stackable Structure competitions.
This is their 3rd year as an OotM team, and their 3rd year as AZ champions. They are a small team without the resources of a large school or church to subsidize their trip to Michigan for the most amazing experience ever. And yet, they are the team to beat in Arizona!
Over 800 teams from around the globe will compete in the 36th Odyssey of the Mind World Finals. The competition emphasizes creativity and teamwork and has grown into the largest international creative problem-solving competition worldwide.
Millions of kids have been working hard all year perfecting their solutions to OotM problems and competing within their regions and states.
Only a few will advance to World Finals – these teams represent the best of the best creative minds.
Not able to partake in our lemonade and cookies? You can donate at the team's GoFundMe site at:
World Finals Fundraiser
To learn more about Odyssey of the Mind, go to:
Odyssey of the Mind
THANK YOU FOR SUPPORTING OUR TEAM - THE ONLY HUMANIST ODYSSEY OF THE MIND TEAM IN THE WORLD!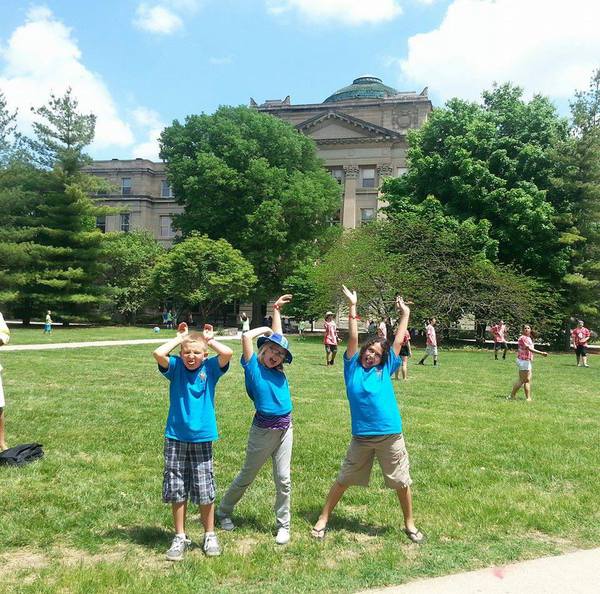 When
May 3rd, 2015 9:00 AM through 11:00 AM
Location
ONLINE




Mesa

,

AZ

85211




United States