With the death of Ruth Bader Ginsburg and the continued stacking of the federal court system with judges hostile to religious equality, how can we advance our agenda over the next five years? The next decade?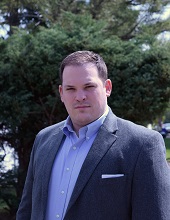 Nick Fish is the President of American Atheists. Nick has spent his career advocating for civil rights, civil liberties, LGBTQ equality, reproductive justice, and, since 2011, the rights of atheists, agnostics, humanists, and the nonreligious. Before joining American Atheists in 2012, Nick worked with the Secular Coalition for America; as the leader of a multi-million dollar fundraising operation for the Democratic National Committee and other progressive political and non-profit groups; and as an organizer that led a field operation in North Carolina that knocked on more than 35,000 doors and registered more than 5,500 voters in the two months before the 2008 presidential election, helping Democratic candidates sweep the state. Nick is a native of Michigan and studied political science at Albion College.

Since 1963, American Atheists has protected the absolute separation of religion from government, raised the profile of atheists and atheism in our nation's public and political discourse, and educated Americans about atheism.

Please join us on Zoom or YouTube:

1) Zoom Meeting: https://zoom.us/j/535462070?pwd=UGJBOXRYcTF2SXJMb01RNTdvM2Y2QT09

2) YOUTUBE: You can watch live (15 second delay), or you can watch later. Here is the YouTube link: https://www.youtube.com/channel/UCOw8Sl1yofrwRuGUYS_OOOA

Need help? Email ron.russell@hsgp.org before the day of this meeting.

The Humanist Society of Greater Phoenix presents its Sunday Speaker meetings twice a month on Sunday mornings. For now our meetings are on Zoom and YouTube. We look forward to seeing you at the Humanist Community Center when it's safe to meet in person!

Meetings are free and open to the public.

Go to our YouTube channel to see past meetings, presentations and and interviews: https://www.youtube.com/channel/UCOw8Sl1yofrwRuGUYS_OOOA

We invite you to become a dues-paying member of HSGP.

Thank you!
When
September 27th, 2020 10:00 AM through 11:30 AM
Location
ONLINE




Mesa

,

AZ

85211




United States