A story of a woman who did all she could to die with dignity in spite of amazing hurdles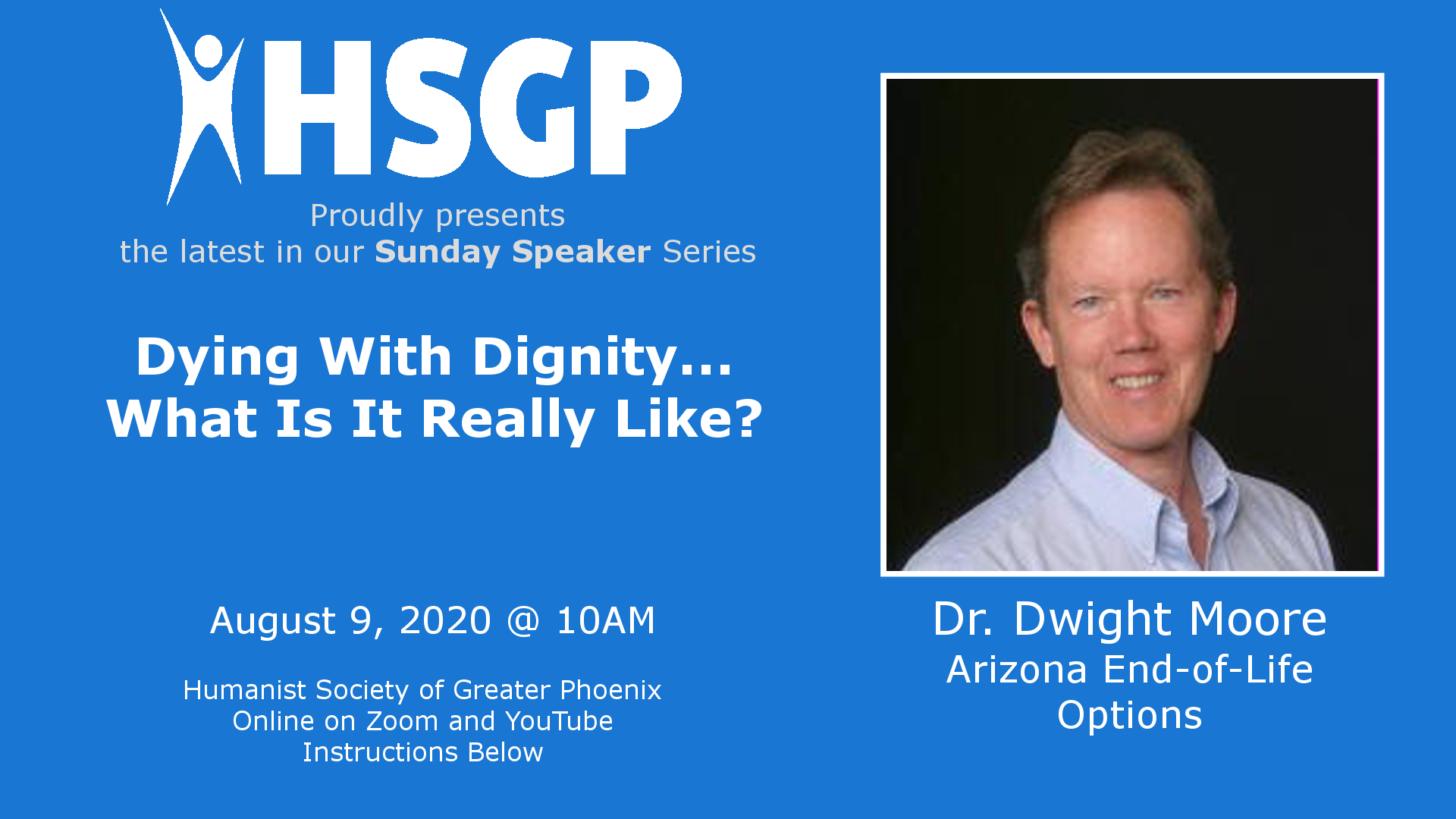 This talk illustrates the real life and death choice one woman made in search of a dignified death. We want this privilege in Arizona.

Arizona End-of-Life Options is an all-volunteer, nonprofit coalition dedicated to the passage of a state law allowing terminally ill residents to obtain prescription medications that eliminate undue suffering at the end of life and assure a dignified, peaceful passing. We are nonpartisan and nonsectarian. Our purpose, goals, and proposed legislation are modeled after our highly respected national partners: "Death with Dignity" and "Compassion & Choices." The end-of-life practice we endorse is called medical aid-in-dying (MAID).

We are making solid progress in our efforts to get state government, the media, and the public to recognize that Arizonans should have a voice and a choice in their end-of-life care. Nine states and the District of Columbia already have MAID statutes in place, meaning this basic human right has been extended to some 70 million Americans. It also means Arizona is playing catch-up.

Right now we are engaged in an aggressive grassroots campaign to communicate our positive story to all 90 members of the Arizona House and Senate. This effort, utilizing the efforts of our 350 volunteers, began in May and will continue at least through year-end.

A wealth of additional information about Arizona End-of-Life Options is available from our Fact Sheet and Website. Click the link.
https://www.choicesarizona.org/files/AZ-End-of-Life-Options-Fact-Sheet.pdf

Please join us on Zoom or YouTube:

1) Zoom Meeting: https://zoom.us/j/535462070?pwd=UGJBOXRYcTF2SXJMb01RNTdvM2Y2QT09

2) YOUTUBE: You can watch live (15 second delay), or you can watch later. Here is the YouTube link: https://www.youtube.com/channel/UCOw8Sl1yofrwRuGUYS_OOOA

Need help? Email ron.russell@hsgp.org before Sunday, Aug 9th.

The Humanist Society of Greater Phoenix presents its Sunday Speaker meetings twice a month on Sunday mornings.

Meetings are free and open to the public.

Interested in sharing a HUMANIST MINUTE before the presentation? We would love it - any subject that is humanistic, just 1-2 minutes long. Email ron.russell@hsgp.org.

PLEASE CONSIDER BECOMING A DUES-PAYING MEMBER OF HSGP AND/OR MAKE A DONATION TO SUPPORT US AT HSGP.org.
THANK YOU!
When
August 9th, 2020 10:00 AM through 11:30 AM
Location
ONLINE




Mesa

,

AZ

85211




United States