Sunday, Apr. 7 @ 10:00am
In this overview of his book series Science Fiction: The Evolutionary Mythology of the Future, Thomas Lombardo offers a panoramic vision of the evolution of science fiction, set within the history of culture, science, and philosophy.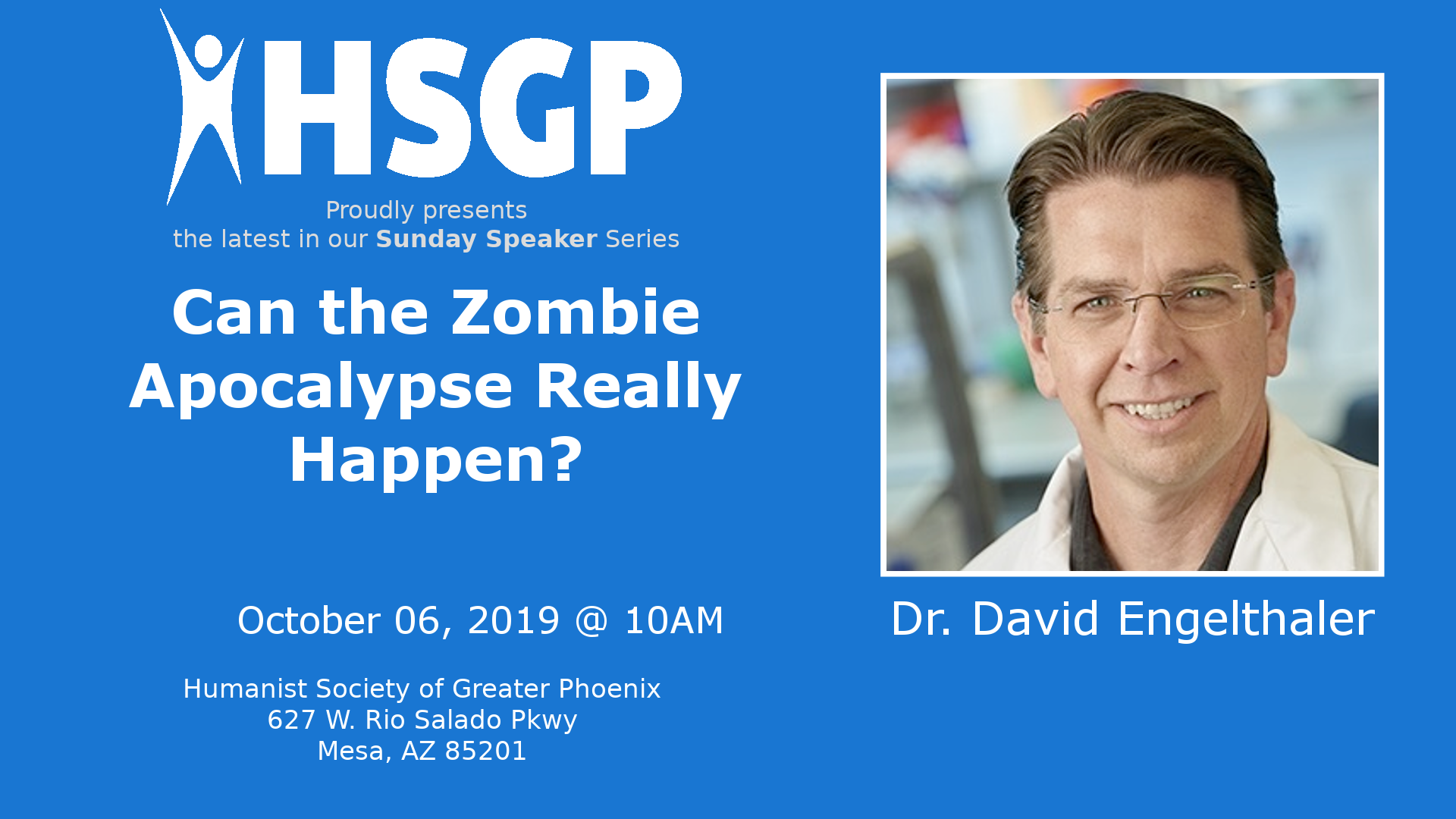 Sunday, Oct. 6 @ 10:00am
How microbes are creating zombies all around us. Are you prepared for the Apocalypse?
1
2
Next »
Stay up-to-date with our RSS feed of upcoming events Subscribe