Family Urban Mini-Camp - HSGP & Camp Quest AZ Join Forces for a Fun Weekend! Presented by Winter Mini-Camp at HSGP
With regret, we must cancel the Family Urban Mini-Camp that was scheduled for next weekend. While several families did register, we do not have enough to go ahead with the event. We are so sorry that our plans for an awesome camp at HSGP didn't work out this time. The registered families will have their money refunded, and will be awarded a coupon code for a $25 discount per child for summer camp.
We will reschedule, possibly in the fall, before the holidays, which may work better for HSGP families.
Thank you for your support of Camp Quest Arizona!
Sincerely, Jennifer White
For more about Camp Quest AZ, go to:
www.campquestaz.org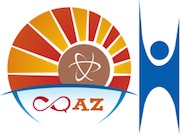 January 17th, 2015 10:00 AM through 12:00 PM