Aron and Lilandra Ra are visiting us at HSGP: Come eat, drink, & palaver! Presented by AronRa Visit
Join us in welcoming our special visiting guests, Aron and Lilandra Ra! There will be eating, drinking, and talking about anything and everything.
Tuesday, November 11, 7 to 10 PM
Aron Ra is stopping by to tour our community center and meet some of our local colorful characters. Let\'s give him a warm Valley of the Sun welcome!
Snacks provided. BYOB
Note: On Friday, Nov 14, 7 pm, ASU Secular Student Alliance will host Aron Ra, who will present \"What We Can and Cannot Say We Know\" at ASU Memorial Union. Go to http://www.meetup.com/Humanist-Society-of-Greater-Phoenix/events/214584022/ for details on that event.
Both events are free of charge.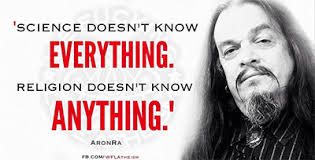 November 11th, 2014 7:00 PM through 9:00 PM