Do we really need to go to Mars? Presented by Inquiring Minds Discussion Group
CONS
Its dangerous.
Its expensive.
It takes effort.
Shouldnt we fix earths problems first?
What else?
PROS
A manned mission to Mars will accelerate technological innovation.
May be required for survival of the species.
It sounds like fun.
What else?
Is the choice a matter of accounting, or does it have more to do with realizing humanities potential?
Mars Society FAQ
Come and share you knowledge, thoughts, and insights.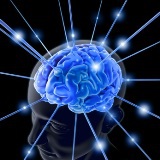 October 4th, 2014 9:30 AM through 11:30 AM