He was considered one of the most important political philosophers of the 20th Century.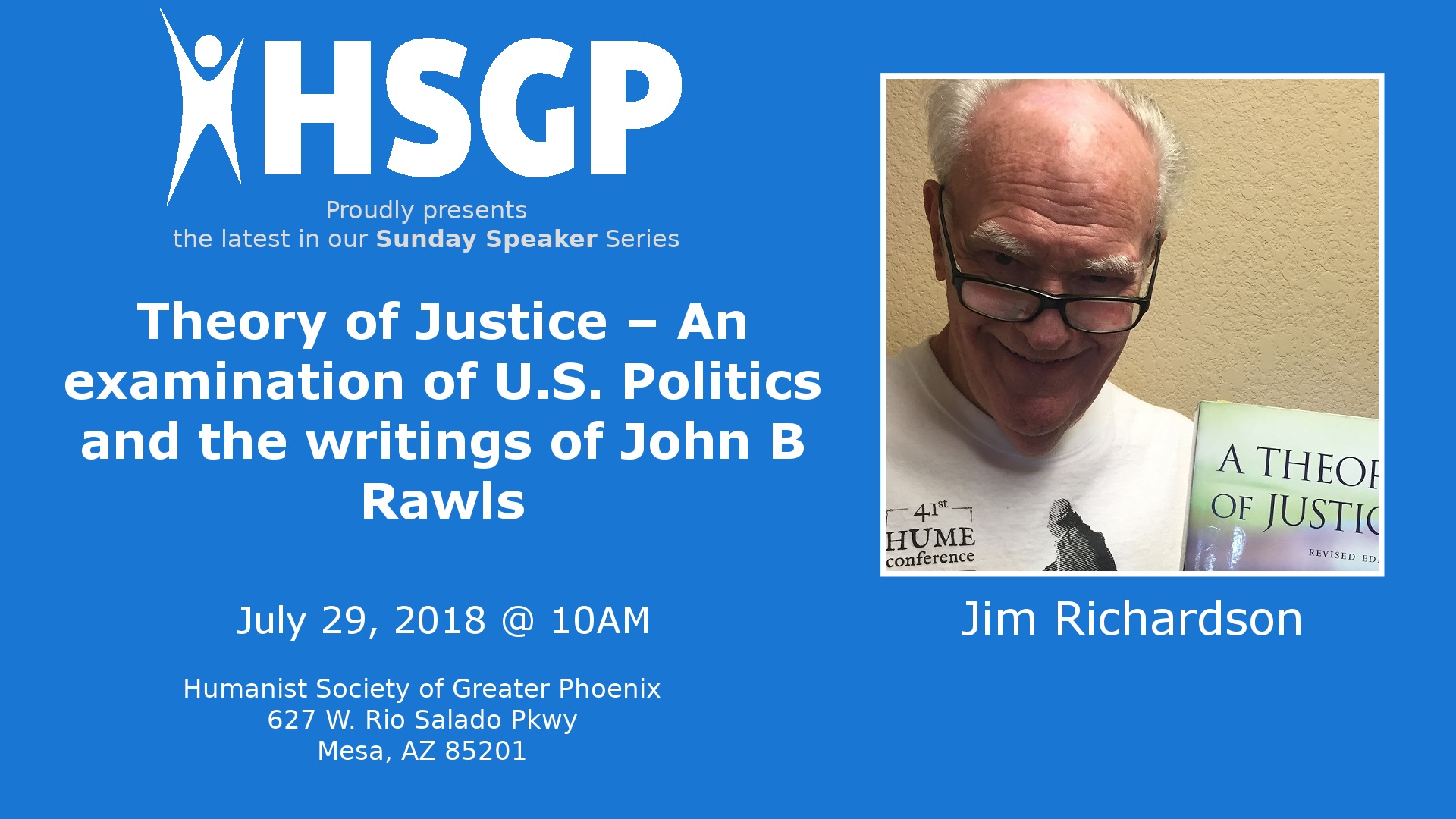 John Rawls was an American moral and political philosopher in the liberal tradition. He held the James Bryant Conant University Professorship at Harvard University and the Fulbright Fellowship at the University of Oxford. Rawls received both the Schock Prize for Logic and Philosophy and the National Humanities Medal in 1999, the latter presented by President Bill Clinton, in recognition of how Rawls's work "helped a whole generation of learned Americans revive their faith in democracy itself. He was considered one of the most important political philosophers of the 20th Century. Jim Richardson will examine his theory of justice as fairness presented in A Theory of Justice (1971) and Political Liberalism (1996 ed.) and then consider why the United States has moved in a contrary direction over the last 4 decades

Bio:
Jim Richardson was born in the Bronx, N.Y. in 1931. He holds a B.A. from Iona College and a PhD from NYU. He taught History for more that 40 years, the last 30 of them at the University of Akron on Ohio. He and his late wife, Marie moved to Arizona in 2005 to be close to two of their five children after her diagnosis of Alzheimer's. The other children live in Brooklyn, NY, Pittsburg and rural Washington State. Marie died in 2014.
Jim, a self-confessed secular humanist/social democrat, has devoted his old age to helping launch his grandchildren and reading the great books with what he hopes is intelligent appreciation.
The meeting is free and open to the public. Doors open at 9:00 am for socializing with an optional Continental breakfast available for a $5 donation. The meeting begins at 10:00 am.
A Children's Program is available during the Speaker Meeting. Please see the HSGP Meetup for the Children's Program at this meeting for more information and to RSVP with the number of children attending.
Need Accessibility Options? Send an email to president@hsgp.org with Accessibility Options in the subject line and let us know about your needs.
Please consider volunteering to help make this event possible. Click HERE for a list of volunteer opportunities.
July 29th, 2018 10:00 AM through 12:00 PM
627 W RIO SALADO PKWY




MESA

,

AZ

85201-4009




United States