Dr Steven D. Howe will present "Overview of advanced propulsion technologies." i.e. fission, fusion, antimatter, etc
Dr Steven D. Howe will present "Overview of advanced propulsion technologies." i.e. fission, fusion, antimatter, etc

Steve is a nuclear scientist and science fiction author/fan. In 2015 he stepped down as the Director of the Center for Space Nuclear Research (CSNR) at the Idaho National Laboratory in Idaho Falls, ID. The CSNR is pursuing development of a radioisotope powered Mars Hopper, nuclear rockets, and advanced power sources for human exploration. Prior to this, he worked at the Los Alamos National Laboratory for twenty years in areas such as nuclear weapons physics, nuclear rockets, in-situ resource utilization for space exploration, manned-Mars missions, medium-energy particle physics, antimatter physics, and fusion/plasma physics. As part of these efforts, he flew on the KC-135 "vomit comet", poked his nose in the hatch of the space shuttle Atlantis while it sat on the pad, created a large hole in the ground at the Nevada Test Site, and had various other fun experiences.

Steve has also co-founded a company, Hbar Technologies LLC, to commercialize the use of antimatter (http://www.hbartech.com). Eventually, they hope to demonstrate a new cancer treatment using antiprotons. So far, "Hbar Tech" has been funded to investigate a revolutionary propulsion method to send a probe to the stars and examine a method of cataloguing the water content of asteroids in the main Asteroid Belt. Currently, he works for Dr. Troy Howe at Howe Industries LLC in Tempe, AZ.

In addition to his regular activities, Dr. Howe is a published author of fiction having published the novella, Wrench and Claw, in Analog magazine. He also published the novel, Honor Bound Honor Born, which detailed the possible development of the first commercial base on the Moon. In addition to over fifty technical papers published worldwide and his published fiction works, he has also appeared in numerous television programs about space and rocketry. His television credits include: "Living and Working in Space", PBS and Sci-Fi channel; "Mission to Mars", Ultra Science, The Learning Channel; "Rocketships," Discovery Channel (June '98); "Rockets in Space", Wingspan (August '98); and "Voyage to the Milky Way", PBS, (May '99). – Image and text by and permission of Dr Steven D. Howe

We plan on having lunch afterwards.

This is not an official HSGP event but may be of interest to some of our members.
---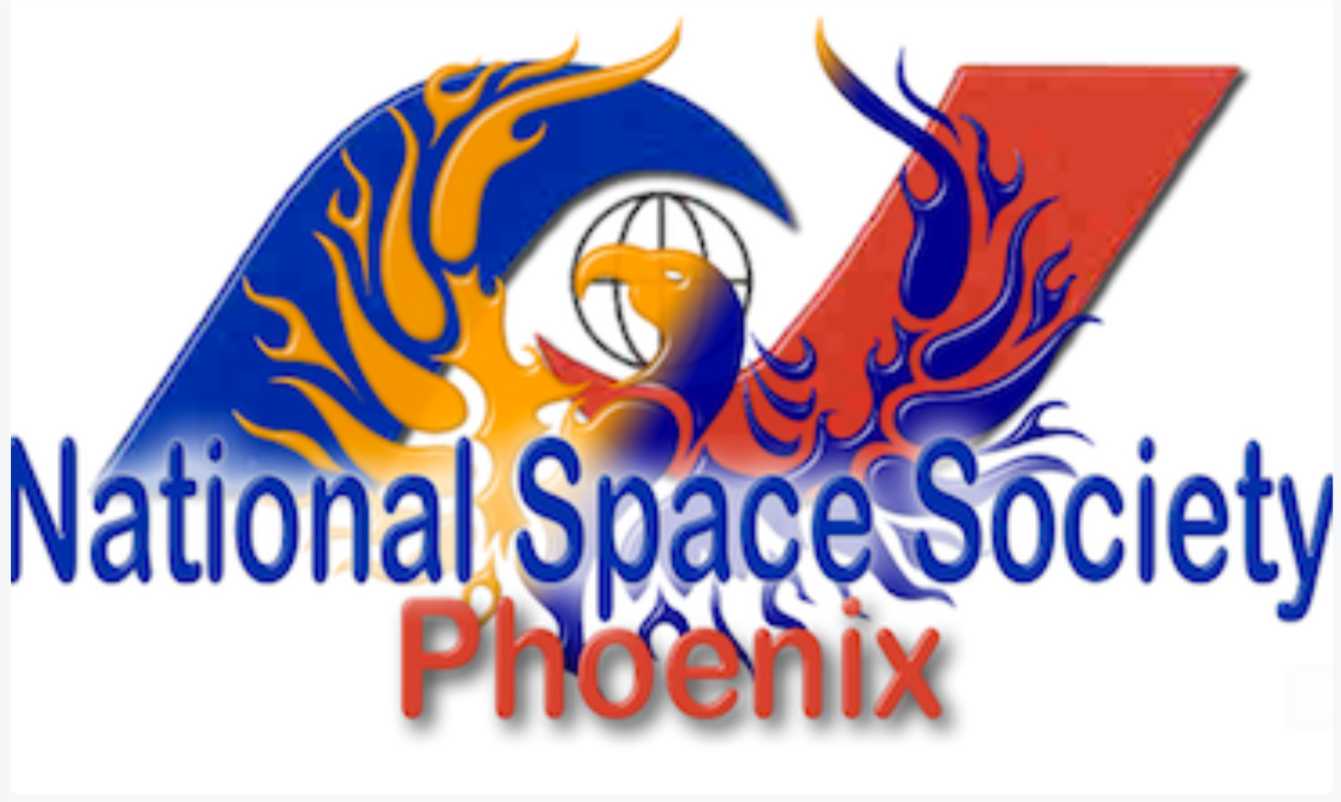 January 20th, 2018 11:00 AM through 1:00 PM
627 W RIO SALADO PKWY




MESA

,

AZ

85201-4009




United States