Atheist representative, Athena Salman read a Humanist invocation written by our Program Director, James Fuches. Our legislature had a re-do prayer. Stand with us to demand equal representation.
Atheist representative Athena Salman read an invocation on Tuesday, April 18. It was written by our Program Director, James Fuchs. Because this invocation did not explicitly invoke a "higher power," the legislature performed a do-over prayer.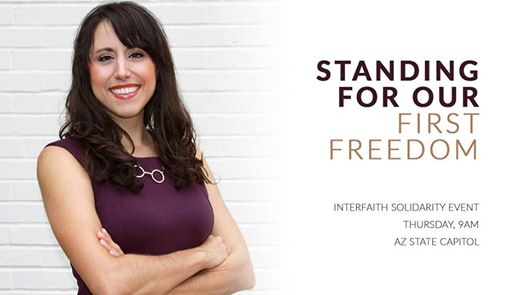 If you also feel marginalized and as though you are not being represented, please come to support us as we make a stand for our first amendment rights. We will be standing beside the Bill of Rights monument on the lawn facing the Arizona House of Representatives.
Please share this event with your friends!
April 20th, 2017 9:00 AM through 6:00 AM
Arizona Capitol




1700 West Washington Street




Phoenix

,

85007




United States