Muslims beliefs and how they differ between cultures and demonization presented by Johnny Martin
Johnny Martin, a practicing Shia Muslim and student of Religious Studies, will be breaking down the complex question "what is a Muslim".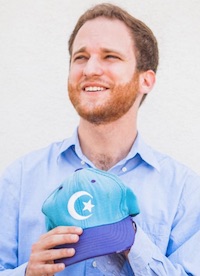 Much like Christianity, Islam is not a monolith. Muslim communities have vast differences across cultures and denominations that inform their religious practices and how they engage the world we all share.
Johnny Martin is an interfaith activist and student of Religious Studies at Arizona State University. He is the founder of the Interfaith student organization, Sun Devils are Better Together, and serves on the Board of Directors for the Arizona Faith Network (AFN), a state-wide organization that mobilizes faith leaders around public policy and social justice issues. He's served on the leadership council for the global United Religions Initiative (URI) in North America, a grassroots network of interfaith organizers and community activists working to create peace, justice, and healing in over 100 countries around the world.
As an ardent advocate for the separation of church and state, Johnny has spoken at and organized events in support of equal treatment under the law for religious minorities, defense of equal treatment for atheists in the Arizona State legislature, and LGBTQ rights.
The meeting is free and open to the public. Doors open at 9:00 am for socializing with an optional Continental breakfast available for a $5 donation. The meeting begins at 10:00 am.
A Children's Program is available during the Speaker Meeting. Please see the HSGP Meetup for the Children's Program at this meeting for more information and to RSVP with the number of children attending.
Need Accessibility Options? Send an email to president@hsgp.org with Accessibility Options in the subject line and let us know about your needs.
Please consider volunteering to help make this event possible. Click on the SignUp Genius button below for a list of volunteer opportunities.
November 5th, 2017 10:00 AM through 12:00 PM