What has the Arizona State Legislature been up to this year? Your religious liberties are on the line. See which bills were stopped and which got through and what you can do to help.
Join us to hear what went on in the Arizona Legislature in the 2017 session. Tory Roberg, lobbyist for Secular Coalition for Arizona will tell us what happened, what didn't happen and provide us with her unique perspective on how our legislature functions.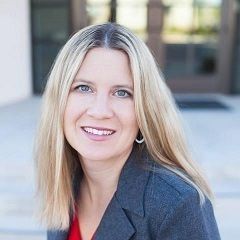 The meeting is free and open to the public. Doors open at 9:00 am for socializing with an optional continental breakfast available for a $5 donation or coffee only for $1. The meeting begins at 10:00 am.
A Children's Program is available during the Speaker Meeting. Please see the HSGP Meetup for the Children's Program at this meeting for more information and to RSVP with the number of children attending.
Please consider volunteering to help make this event possible. Click on the SignUp Genius button below for a list of volunteer opportunities.
Need Accessibility Options? Send an email to president@hsgp.org with Accessibility Options in the subject line and let us know about your needs.
May 7th, 2017 10:00 AM through 11:30 AM