Bruce Stiles will discuss how to optimize your charitable giving.
There are charitable giving techniques that could significantly benefit donors if only they knew about them. Long-time HSGP member Bruce "The Optimizer" Stiles will give a presentation to help you get the most impact from your charitable giving for the least amount of money. The presentation will include an overview of charitable giving, review different techniques for making charitable gifts, and provide education about tips to use and pitfalls to avoid. Bruce is a CERTIFIED FINANCIAL PLANNER
TM
and is a member of the Planned Giving Round Table of Arizona. He has a long-standing interest in charitable giving and in financial optimization, and says "If someone wants to give money to a non‑profit organization, I want to help them to do so as effectively as possible."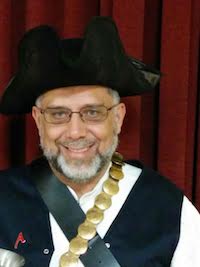 Bruce has previously made presentations to HSGP on optimizing an investment portfolio's return vs. its risk by using Modern Portfolio Theory, and on creating a lot of good in the developing world at little to no cost by making microloans using the Kiva lending platform. Bruce founded HSGP's Endowment Fund, created both HSGP's Donor, and Planned Giving, recognition programs, and created the A+ Team Impact Fund at Foundation Beyond Belief to empower dedicated Kiva lenders to make tax‑deductible donations to be used to make microloans in perpetuity. Please join us. Bruce emphasizes "This presentation is educational, and is not a solicitation for making charitable contributions to HSGP. That comes later."
The meeting is free and open to the public. Doors open at 9:00 am for socializing with an optional continental breakfast available for a $5 donation. The meeting begins at 10:00 am.
A Children's Program is available during the Speaker Meeting. Please see the HSGP Meetup for the Children's Program at this meeting for more information and to RSVP with the number of children attending.
Please consider volunteering to help make this event possible. Click on the SignUp Genius button below for a list of volunteer opportunities.
Need Accessibility Options? Send an email to president@hsgp.org with Accessibility Options in the subject line and let us know about your needs.
April 23rd, 2017 10:00 AM through 11:30 AM