Is money necessary for humans to thrive? Presented by Inquiring Minds Discussion Group
Topic: Is money necessary for humans to thrive?
This topic has a bit of a Star Trek vibe to it and I'll bet it will bring a most interesting discussion! I'm very much looking forward to it. Fyi, we had a whopping 36 attendees last month!! If we get anywhere near that amount this month, I will get the microphone out again so everyone can hear everything being said.
If anybody can get there early, by around 9:00, I will need help setting up tables and chairs. I'm not supposed to lift anything heavy right now. Much appreciated.
Find some articles or links to help with the discussion if you like and feel free to post related articles on our Meetup page shown below.
If you are interested, a group of us like to go out to lunch afterward. We will wrap up the meeting around noon so you just might be hungry by then.
Please go to our Meetup page to RSVP and to see related articles:
HSGP Inquiring Minds Meetup
.
Hosted by Richard Dewey the first Saturday of each month.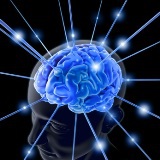 August 6th, 2016 9:30 AM through 11:30 AM