Bring Your Favorite Art! Presented by Humanities Project Monthly Cultural Presentation & Meeting
Bring Your Favorite Art!
Have a piece of art that you love? Bring it along to share with us and tell us why you love it!
If it's too big, bring a picture. If you don't own one, bring a picture or slide of one that you love and tell us about it.
It doesn't have to be fancy, art museum quality. Something you or a loved one made is great--anything that is meaningful to you.
Any kind of media: painting, drawing/sketch/doodle, photography, sculpture, fiber, mosaic, stained glass, pottery, wood - whatever!
* Thanks to Diann for the idea! *
BYOB and snacks to share always welcome.
The HSGP Humanities Project holds free and open meetings on the 2nd Friday of each month at 7pm at HCC. The majority of the evening is given over to one or more of our HSGP members or guests, to share with us some aspect of arts & humanities that they are passionate about!
We are committed to bringing outstanding people from the world of humanities to present to HSGP at least once per year at the Sunday Speaker Meetings.
Your HSGP Humanities Project Committee.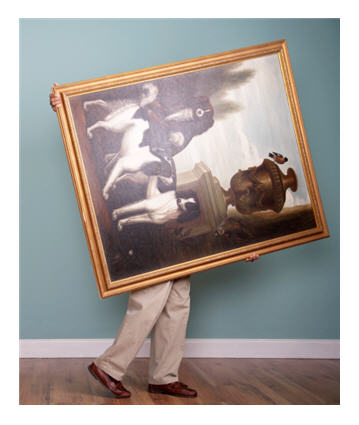 December 9th, 2016 7:00 PM through 9:00 PM
627 W RIO SALADO PKWY




MESA

,

AZ

85201-4009




United States