Proposition 123: Education Finance Amendment Presented by Dianne Post
Proposition 123 is on the ballot for the May 17th election. This is a constitutional amendment which would allocate $3.5 billion for educational funding. About $1.4 billion would come from General Fund money and $2 billion would come from increasing annual distributions of the state trust land permanent funds to education.
Dianne will discuss the implications if this proposition is passed.
The meeting is free and open to the public. Doors open at 9:00 am for socializing with an optional Continental breakfast available for a $5 donation. The meeting begins at 10:00 am.
Please consider volunteering to help make this event possible. Click on the SignUp Genius button below for a list of volunteer opportunities.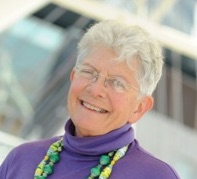 April 17th, 2016 10:00 AM through 12:00 PM