HCC Upgrades Presented by Work Party!
Let\'s see how much we can accomplish between 7 am and 2:30 pm.
Work Parties are always fun. Come on out and help our fellow Humanists to improve our home. We don\'t actually work that hard, and participants get a feeling of satisfaction, enjoying the improvements all the more.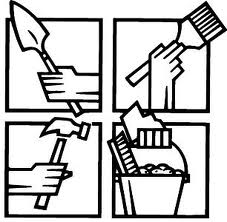 November 10th, 2014 9:00 AM through 11:00 AM