How are we as a species bypassing the evolutionary process? Presented by Inquiring Minds Discussion Group
How has technology changed humans physically?
What are the factors that are altering our evolution?
GMOs, in vitro test for aspergers, fertility technology, and other technological advances are changing who survives and reproduces, what other factors are there?
Come and see if we can figure out what the future will bring while considering the dangers and benefits.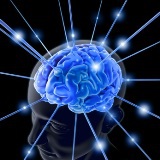 September 6th, 2014 9:30 AM through 11:30 AM