Join us to discuss the NY Times best-seller "The Age of American Unreason" by Susan Jacoby, noted atheist and secularist and New York
from Amazon...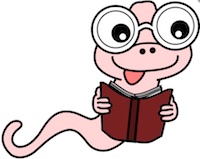 A cultural history of the last forty years, The Age of American Unreason focuses on the convergence of social forces—usually treated as separate entities—that has created a perfect storm of anti-rationalism. These include the upsurge of religious fundamentalism, with more political power today than ever before; the failure of public education to create an informed citizenry; and the triumph of video over print culture. Sparing neither the right nor the left, Jacoby asserts that Americans today have embraced a universe of "junk thought" that makes almost no effort to separate fact from opinion.
You are welcome to join as many of the attendees continue their discussions over lunch after the regular meeting.
If you purchase this book from Amazon through the Amazon Smile program, HSGP will benefit. Click on this link: https://smile.amazon.com/
June 24th, 2017 10:00 AM through 12:00 PM
627 W RIO SALADO PKWY




MESA

,

AZ

85201-4009




United States