Humanities Project Lunchtime Outing: Un Corazon Flamenco - Free! Presented by Humanities Project Outing: Dance Performance
Look for Jennifer (the one with the white, black & maroon hair).
If you would also like to see the Lunch Time Theater performance of "Operantics" immediately before this one, get your tickets ($6) here: OPERANTICS TICKETS
See you downtown!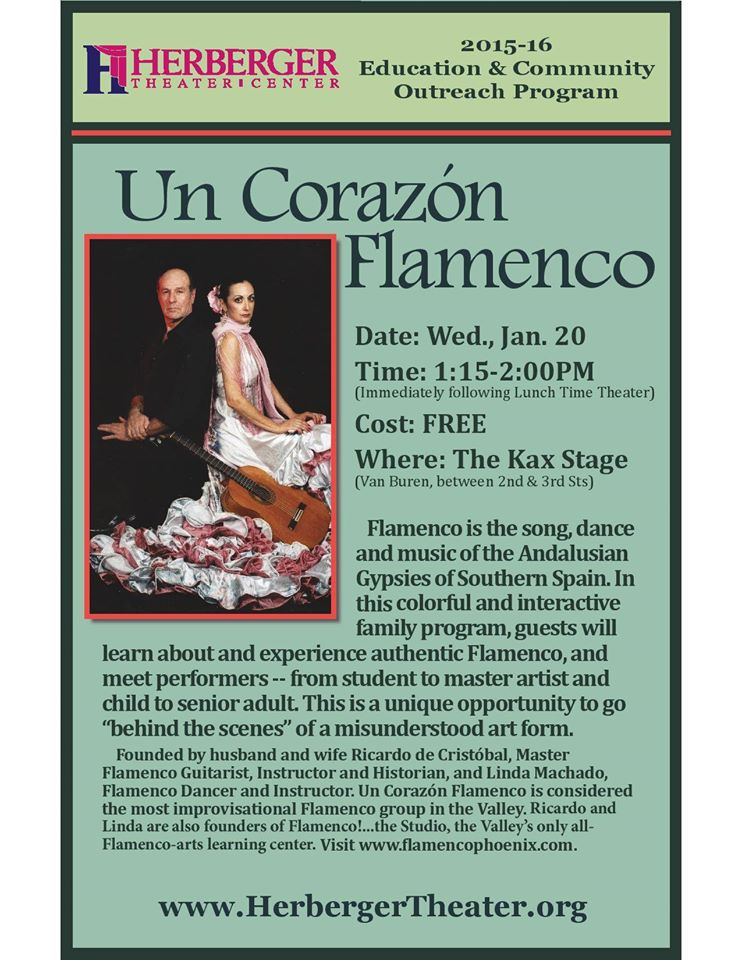 January 20th, 2016 1:15 PM through 3:15 PM