FILM - PEDRO E. GUERRERO: A PHOTOGRAPHER'S­ JOURNEY Presented by Humanities Project Outing: Film Screening
FILM SCREENING PREVIEW OF PEDRO E. GUERRERO: A PHOTOGRAPHER'S JOURNEY
A special co-presentation of VOCES and American Masters
Film Synopsis
Discover the remarkable life and work of Pedro E. Guerrero (September 5, 1917-September 13, 2012), a Mexican American, born and raised in segregated Mesa, Arizona, who had an extraordinary international photography career. Using an exclusive interview with Guerrero along with his stunning images, the program explores his collaborations with three of the most iconic American artists of the 20th century: architect Frank Lloyd Wright and sculptors Alexander Calder and Louise Nevelson. Using his outsider's eye to produce insightful portraits of important modernist architecture, Guerrero became one of the most sought-after photographers of the "Mad Men" era, yet his poignant story is largely unknown. This film is a special co-presentation of VOCES and American Masters.
Reception and preview of the exhibition Yonder Peasant…The Photography of Pedro E. Guerrero immediately following screening.
TICKETS ARE FREE AND LIMITED
To reserve your ticket contact Box Office at 480-644-6500.
Meet Jennifer near entrance to Piper Repertory Theater by about 6:50. I don't know if the seats are assigned, so I am not sure if we can sit together or not, but we can at least say hello!
The American Masters and Voces documentary film Pedro E. Guerrero: A Photographer's Journey about Guerrero's life airs on Arizona PBS on Friday, Sept 18 at 8pm. (Check your local listing.)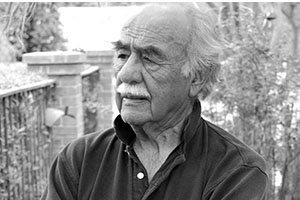 September 9th, 2015 7:00 PM through 9:00 PM