The Passion of Artemisia by Susan Vreeland Presented by Book Club
Join us to discuss "The Passion of Artemisia" by Susan Vreeland.
from Amazon
Recently rediscovered by art historians, and one of the few female post-Renaissance painters to achieve fame during her own era, Artemisia Gentileschi led a remarkably "modern" life. Susan Vreeland tells Artemisia's captivating story, beginning with her public humiliation in a rape trial at the age of eighteen, and continuing through her father's betrayal, her marriage of convenience, motherhood, and growing fame as an artist. Set against the glorious backdrops of Rome, Florence, Genoa, and Naples, inhabited by historical characters such as Galileo and Cosimo de' Medici II, and filled with rich details about life as a seventeenth-century painter, Vreeland creates an inspiring story about one woman's lifelong struggle to reconcile career and family, passion and genius.
If you purchase this book from Amazon through the Amazon Smile program, HSGP will benefit. Click on the link below.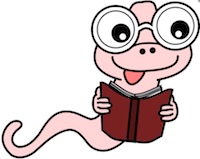 November 26th, 2016 10:00 AM through 12:00 PM