What's really wrong with health care and how to fix it (This talk will surprise you) Presented by Merrill Leffmann
Join us to hear Merrill Leffmann discuss what's really wrong with health care and how to fix it (This talk will surprise you) How Bad Science, Bad Economics and Bad Government create our exceptionally low-value health care system - and a brief introduction to how we can change it.
This talk explores the causal agents of why Americans suffer with what is possibly the lowest value health care system in the world. Much of the material might be new to listeners, as it challenges our thinking on almost every aspect of health care. Fact-based and covering a wide range of causal influences, this is health care talk like you've never heard it.
Merrill Leffmann planned to be a doctor. While pursuing her undergraduate biology degree at University of California, Santa Cruz, she was a top student. However when she found herself unwilling to kill mice for a study, she was told she did not belong in medicine. This changed her career path and after completing her Biology degree with highest honors she went on to pursue an MA in music and a career in that field. However, she continued to to use her science-trained mind to deconstruct the fundamental causes of many of our nation's challenges, and last year turned toward health care. This talk marks the first public sharing of some of her thoughts.
Sunday Speakers and topics covered in our events do not necessarily represent the view or opinions of the membership of HSGP or the Board of HSGP. Attendees are encouraged to do their own research and fact-checking of any claims or representations of all our speakers, especially but not limited to medical claims.
The meeting is free and open to the public. Doors open at 9:00 am for socializing with an optional Continental breakfast available for a $5 donation. The meeting begins at 10:00 am.
Please consider volunteering to help make this event possible. Click on the SignUp Genius button below for a list of volunteer opportunities.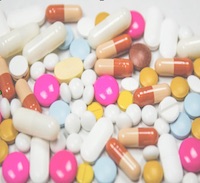 December 4th, 2016 10:00 AM through 12:00 PM
627 W RIO SALADO PKWY




MESA

,

AZ

85201-4009




United States